Written by
Osman Raif Güneş Updated over a week ago
Appium Remote Test on RobotQA
Connect to devices and run your local appium codes
What is Appium?
Appium is a freely distributed open source mobile application UI Testing framework. Appium allows native, hybrid and web application testing and supports automation test on physical devices as well as an emulator or simulator both.
How to run local Appium test codes on RobotQA cloud devices?
If you have already written Appium test codes, you can run on cloud devices. Some configuration is needed. You can download example configuration setting file (written in Java): Click
Step 1:
First of all, you have to login RobotQA. After that, find session key on profile page: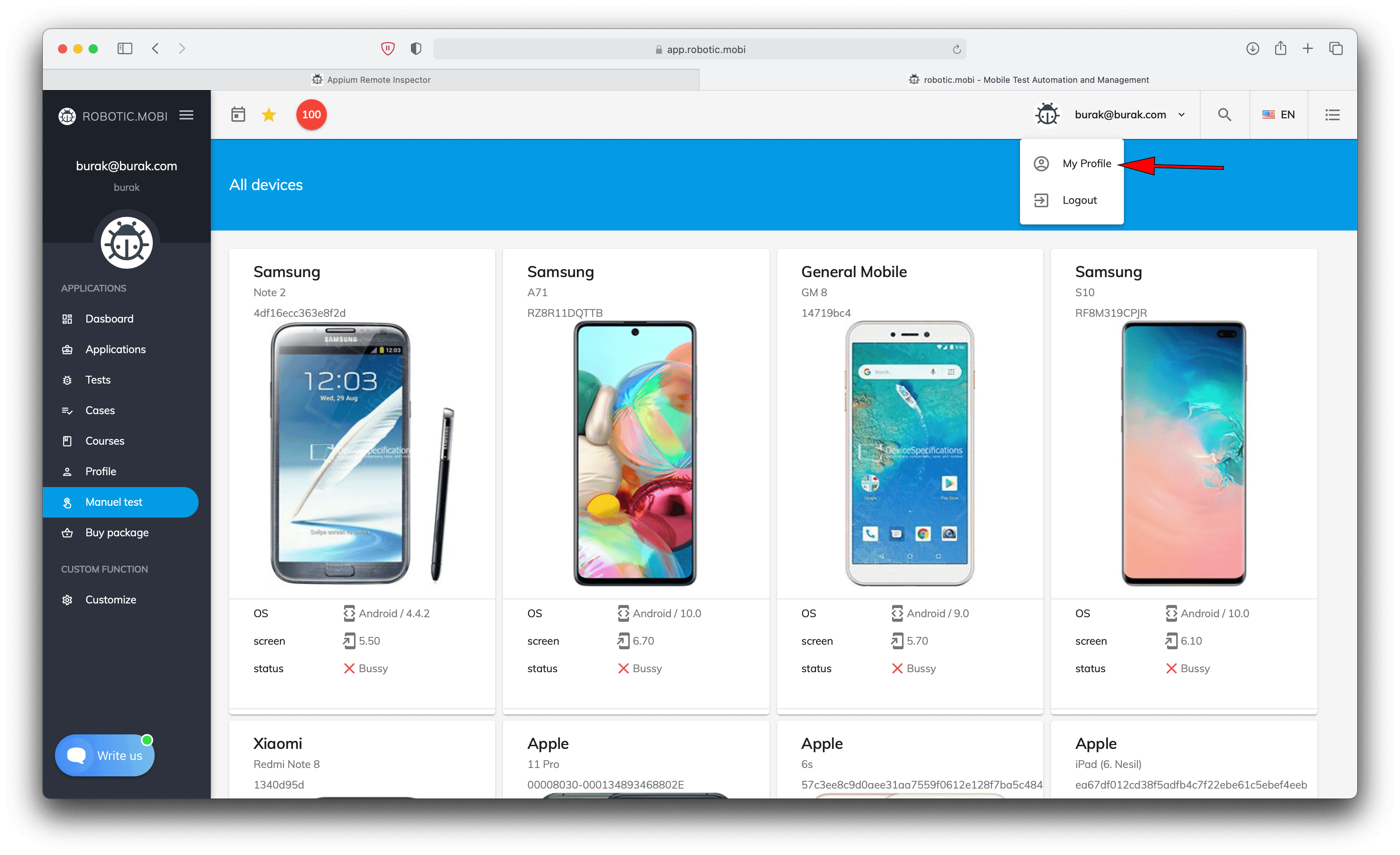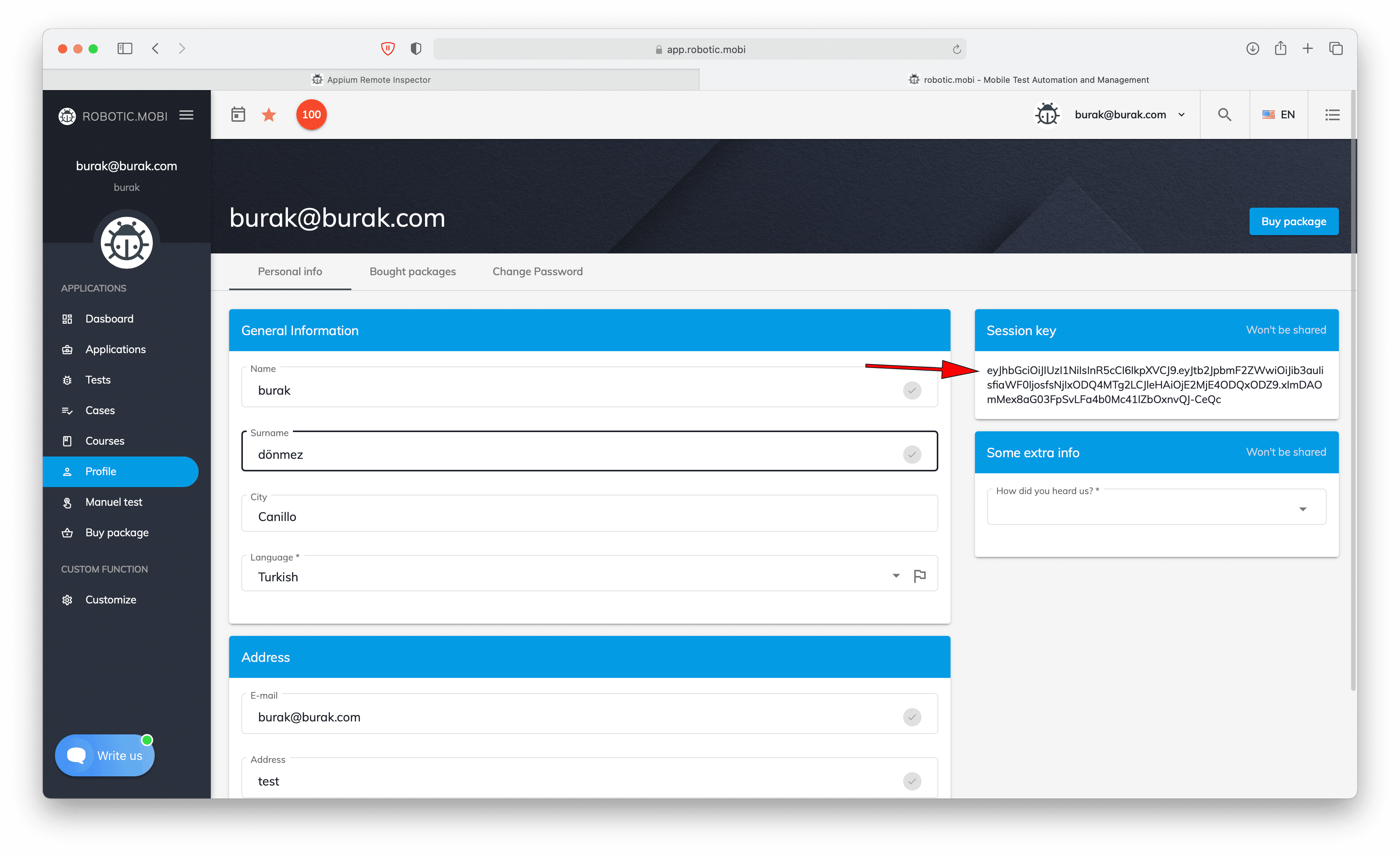 Step 2:
Upload your application to RobotQA. Then, find application id: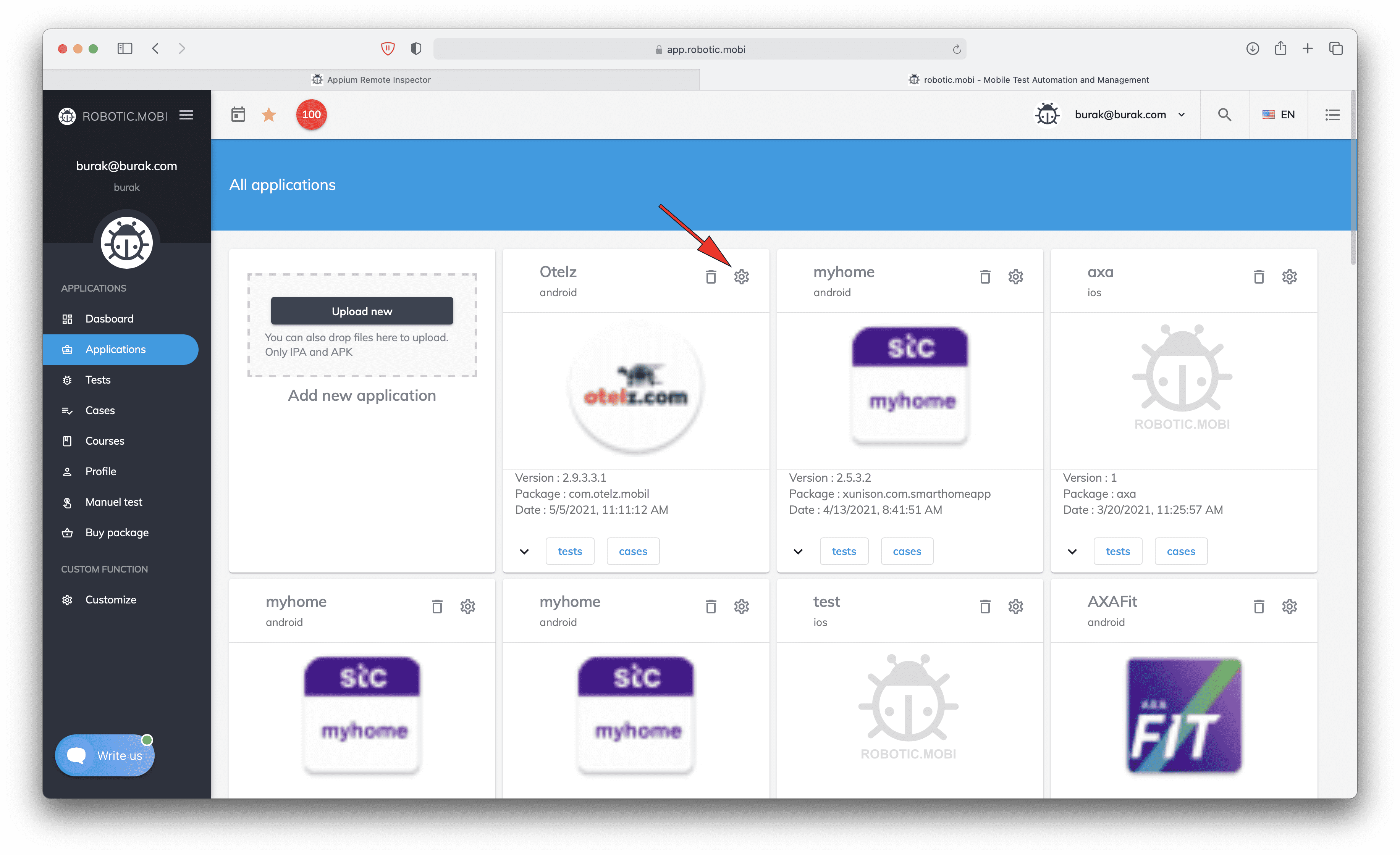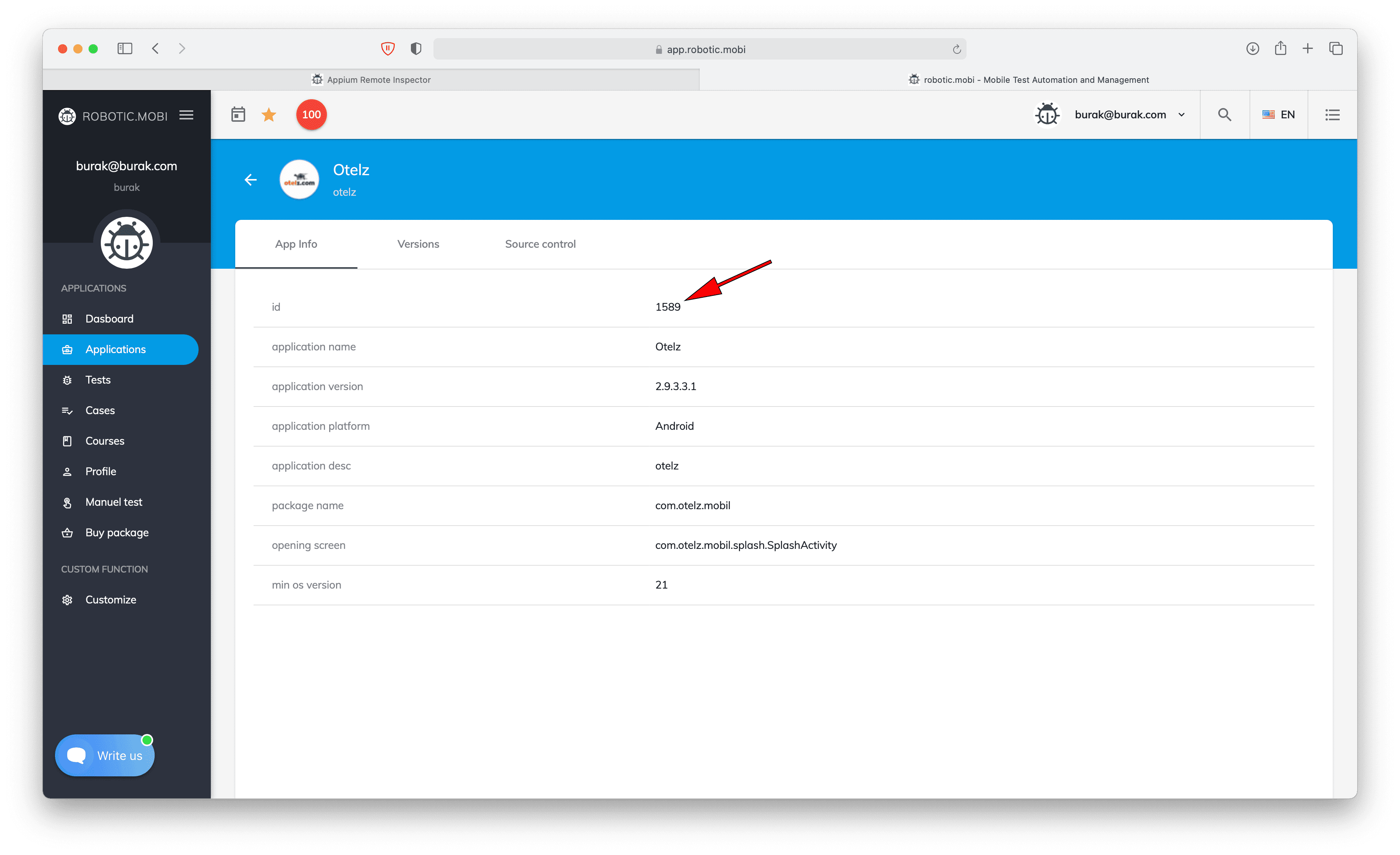 Step 3:
Click Manual test tab and find device udid to run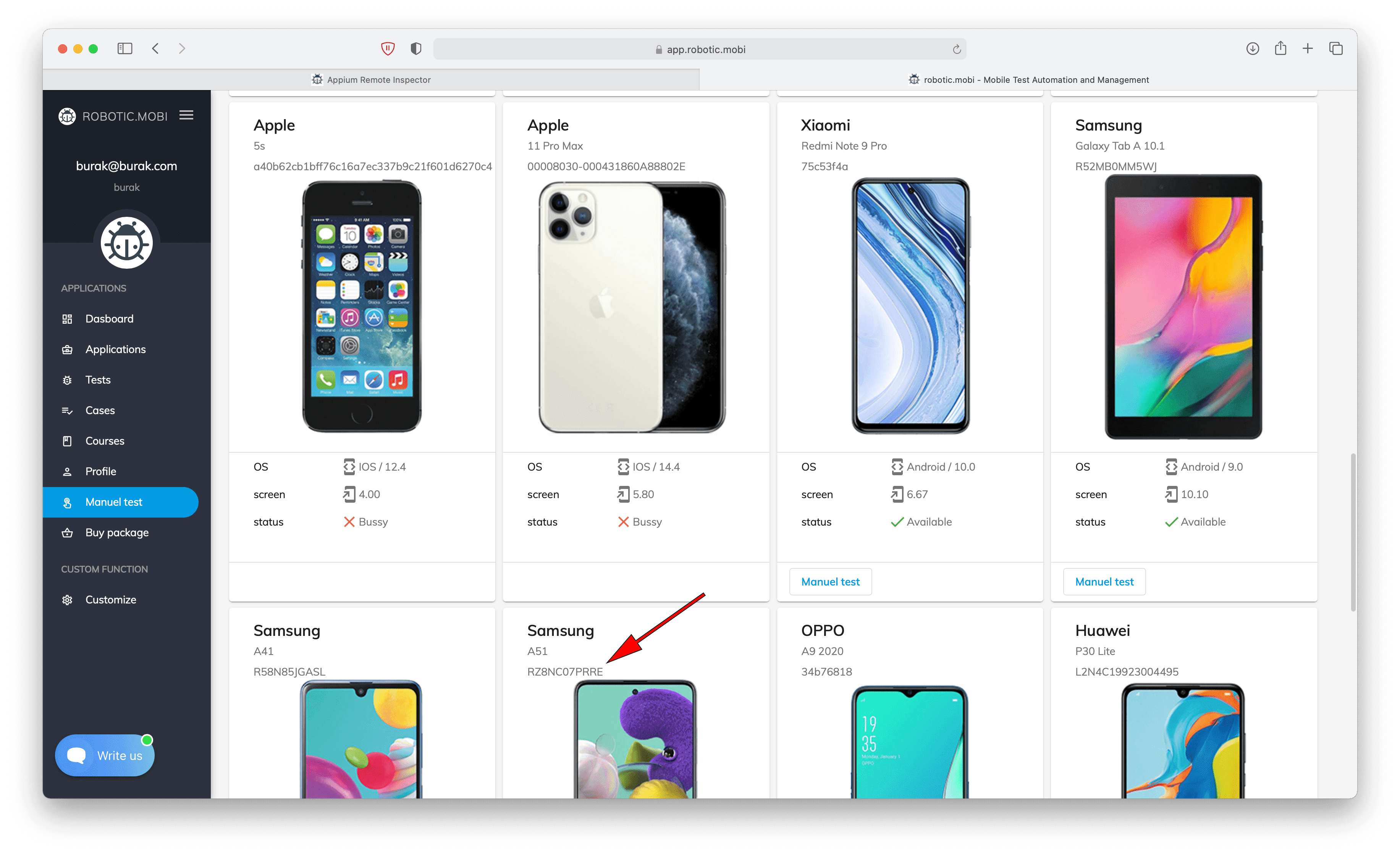 Step 4:
Configure your session capabilities.
 * Delete APP capability (Required)
 * Add app_id capability (Required: Step 2)
 * Add robotqa_token capability (Required: Step 1).
 * Change udid capability (Required: Step 3)
 * Change url to https://api.robotqa.com/wd/hub (Reuired).
Download example capabilities file:
Click