Written by
Osman Raif Güneş Updated over a week ago
Manual Test on RobotQA
Connect devices and test manually
Manual Testing
Manual test is an effective method to take quick action by trying the application on a device instantly. Manual test is the fastest method when you receive instant error nformation from the users. For this, it is necessary to connect and test the relevant device according to the device information of the user. Therefore, RobotQA offers more than 25 devices. Manual testing should be as fast and safe as possible. For this reason, RobotQA provides services with cloud technology to access RobotQA devices. Also RobotQA offers both iOS and Android phones.
How to connect RobotQA Device park?
Just login to RobotQA and click Manual Test tab. Click Manual test button to connect to the phone.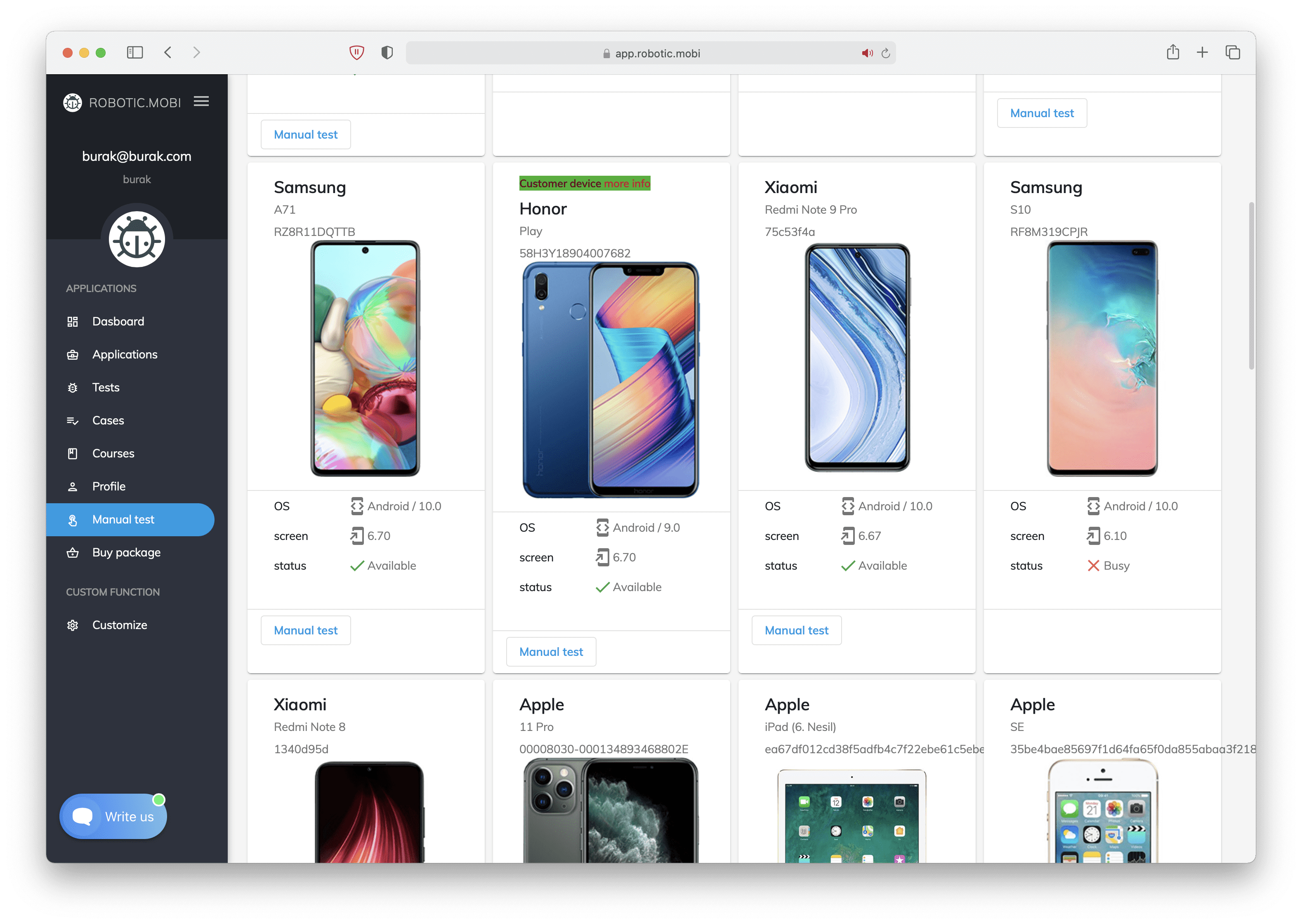 How to upload application to the phone?
Drag and drop application file to upload to device. Use .apk for Android, .ipa for iOS devices