Find the
right plan

for your team
Trusted by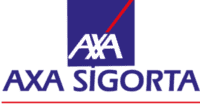 Scroll to detailed comparision of plans
| | Manual startup $ 80 /mon | Manual limitless $ 80 /mon | Automation startup $ 100 /mon | Automation limitless $ 250 /mon | Enterprise Custom price |
| --- | --- | --- | --- | --- | --- |
| Accesible device | ∞ | ∞ | ∞ | ∞ | ∞ |
| Application count | ∞ | ∞ | ∞ | ∞ | ∞ |
| Manual testing | | | | | |
| Automated testing | Gauge remote Appium remote Appium | Gauge remote Appium remote Appium | Gauge remote Appium remote Appium | Gauge remote Appium remote Appium | Gauge remote Appium remote Appium UIPath RQA |
| Simultaneous device access | ∞ | 1 | ∞ | 1 | ∞ |
| Package timeout | Never timeouts until you use all your minutes | End within one month | Never timeouts until you use all your minutes | End within one month | End within one year |
| User limit | ∞ | ∞ | ∞ | ∞ | ∞ |
| Usage minutes | 1000 minutes | ∞ minutes | 1000 minutes | ∞ minutes | ∞ |
| Monkey testing with ai | | | | | |
| Advanced reporting | Video capture Cpu / ram performance Screenshot Logcat/system logs Script logs | Video capture Cpu / ram performance Screenshot Logcat/system logs Script logs | Video capture Cpu / ram performance Screenshot Logcat/system logs Script logs | Video capture Cpu / ram performance Screenshot Logcat/system logs Script logs | Video capture Cpu / ram performance Screenshot Logcat/system logs Script logs |
| Dedicated device | | | | | |
| Support | Live chat E-mail support Ticket support | Live chat E-mail support Ticket support | Live chat E-mail support Ticket support | Live chat E-mail support Ticket support | Live chat E-mail support Ticket support Phone support |
| Training | Knowledge base | Knowledge base | Knowledge base | Knowledge base | Knowledge base Dedicated training hours |
| 14-days free trial | Contact | Contact | Contact | Contact | Contact |
| Integrations | Source control (git,tfs, etc) Appium Jira CI (Jenkins, circle ci, etc) | Source control (git,tfs, etc) Appium Jira CI (Jenkins, circle ci, etc) | Source control (git,tfs, etc) Appium Jira CI (Jenkins, circle ci, etc) | Source control (git,tfs, etc) Appium Jira CI (Jenkins, circle ci, etc) | Source control (git,tfs, etc) Appium Jira CI (Jenkins, circle ci, etc) UIPath integrations |
| | Buy now | Buy now | Buy now | Buy now | Contact Us |
Frequently asked
question

:
Can I cancel at anytime?
Yes, you can cancel not used minutes of your packages.
What type of payment methods do you accept?
We accept Visa, MasterCard for annual payments. We do not accept payments via PayPal.
How secure is RobotQA?
Protecting the data and your trust to RobotQA is our first priority. We never give your data to 3rd parties. After all test runs we reset devices.
Do you offer discounts?
We've built in discounts at each tier for saas packages. We can talk on enterprise packages.
How can I get my invoice?
We are sending invoices to your e-mail address at the end of each mont. You can change invoice data on your profile page.
What do you mean by slot?
Slots indicate the number of tests you can conduct at the same time (parallel execution). For example, if you have opted for 2 slots, two members of your team can execute live testing simultaneously. Or a single member can run 2 parallel tests.
Is the pricing based on users, slots or device usage minutes?
Pricing is purely based on device usage minutes or slot counts. User limit can be adjusted in settings.
Can I have FREE trial?
Contact our sales team to get free trial. Free trials have two weeks of time out.
Stay

in the know

Get special offers on the latest developments from RobotQA.
Be the lucky user to earn
$250
bonus now!
Be the lucky user to earn $250 bonus now!